Emergency Heating and AC Repair in Byron Center, MI
The last thing you need is an unexpected leak in your AC or strange sounds coming from your furnace. Whether you are having trouble with your heating or cooling system, you can rely on our experts at Valley City Mechanical for fast turnarounds and exceptional results. We work closely with our customers to understand their needs–helping you find the most cost-effective solution for your home or business.
Call today to receive fast and reliable help with your HVAC system. Our team is prepared to provide the quick turnarounds and emergency heating and cooling services you need in Byron Center, Michigan.
AC Problems? Contact Us Today for Emergency AC Repair in Byron Center, MI
A sudden problem with your air conditioner can quickly result in high energy bills and a decrease in indoor air quality. Don't hesitate to reach out to our Byron Center HVAC company for emergency AC repair. We will dispatch an experienced professional to your door ASAP to identify the source of the problem and have it resolved using safe and proven solutions. Our experts will take the time to go over the problem with you, present you with the best options, and carry out the solution that best meets your needs.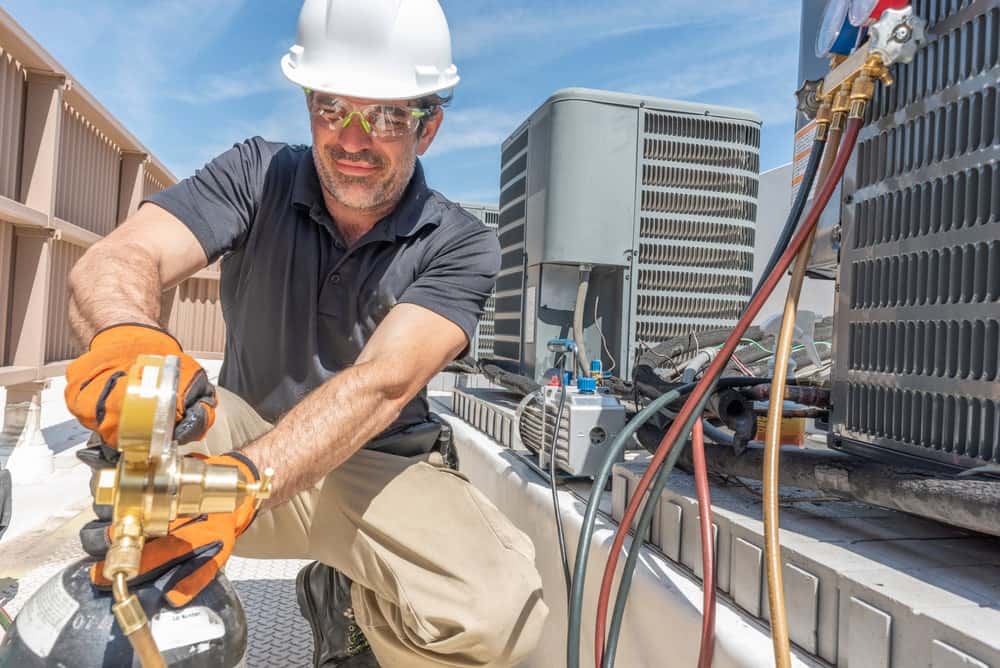 Furnace or Heat Pump Trouble? Call Now for Emergency Heating Repair in Byron Center, MI
A problem with your furnace or heat pump isn't just inconvenient–it can also end up potentially affecting your plumbing system and the health of your household. If you are experiencing problems with your heating system, contact our experts for emergency repair in Byron Center, MI. We will troubleshoot the issue, explain the cause of the problem, and have your heating emergency resolved in no time.
Don't hesitate to call on our team for immediate help with your heating or cooling needs. We are available to provide emergency HVAC services throughout the Byron Center, MI area.