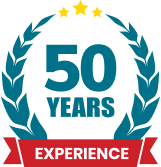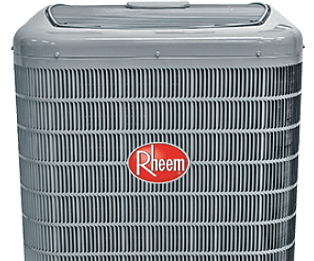 The Leading HVAC Contractor in Byron Center, MI, and Nearby Areas
Looking for a reliable HVAC contractor in Byron Center, MI, and nearby areas committed to ensuring your comfort and peace of mind? Valley City Mechanical is the name your neighbors in Byron Center, Michigan trust for fast response times, quality customer service, and solid workmanship. We know how frustrating it can be to experience unexpected HVAC problems–which is why we will make every effort to provide you with on-time service, personalized solutions, and a worry-free experience from start to finish.
In addition to comprehensive HVAC services, we offer water heater and gas line installation, repair, and replacement services.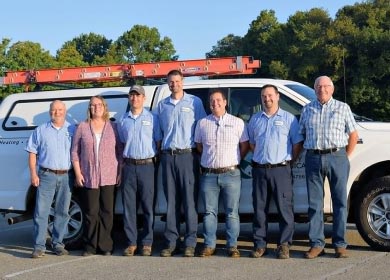 Why Choose Valley City Mechanical?
Top-Notch Services Unrivaled in the Local Area
All it takes is our reliable HVAC company to address your commercial heating or cooling needs. We have over 120 years of combined experience to ensure your ultimate comfort. We offer the following services:
We're Here When You Need Us!
Not only are we dedicated to providing stellar service, but we also make a promise to you and your family or business. We hold ourselves to high standards so that your entire experience is high quality and flawless.
Family Owned Company

24/7 Services

Fast Response Time

Honesty & Integrity

50+ Years of Experience

Upfront Pricing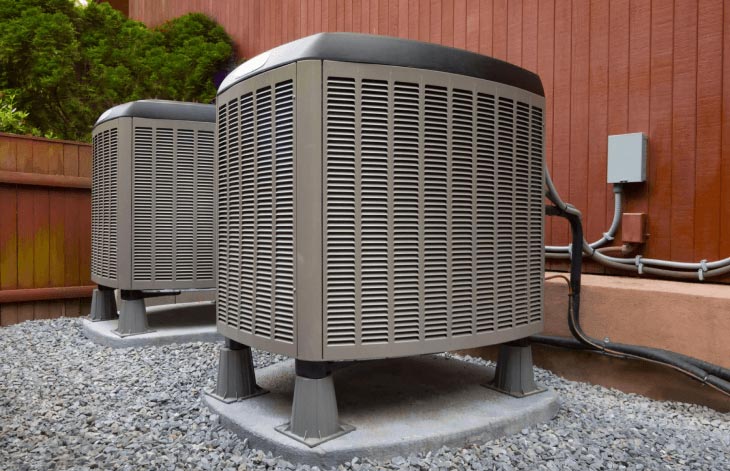 Our Reviews
Very prompt and courteous service got it up and running and then ordered parts and come back in a timely manner and finish the project
My water heater needed a part put on
Parts for the water heaters pilot light etc was repaired.
Great service efficient friendly and very nice thanks so much for all the help .
Very on the spot and friendly. Loved that the problem was very affordable and didn't cost an arm and a leg.
He was very nice and professional. He worked around my appointment.Ok
Good, seemed like he cared. Didn't try to switch pricing. And was consistent.Great. He was friendly and we have heat now lol.
I called over the weekend about my furnace not working properly, and my husband and I decided it wasn't an emergency and could wait until Monday. Monday came and they called back to get me scheduled and had a technician coming out to me within a couple hours. Derek called and was here ready to get it done. He wasn't bothered by me hovering a little for my curious mind and explained things along the way. Answered all my questions and assured me even though my heater is a bit old it's still safe to use. Valley City has gained a loyal customer and I highly recommended them as well. Professional, prompt, and very kind. Thank you for the service!
On time, very friendly, inspected furnace throughly.
He was very knowledgeable and good at his job very good customer service.
Valley City Mechanical could not be any more professional of a business! From the first call I made for a quote that was returned within 10 minutes until they had completed our new furnace install, it was a great experience as a customer. Everything that was discussed in the quote was followed to the tee and the furnace is working great! Derrick which did the quote and was here for install process and Dan that did most of the install both were very professional in all of their work. would highly recommend for any HVAC service you may require! They were just a little higher in price than other quotes I got but as they say you get what you pay for.
First day a tech came and diagnosed my problem within 30 minutes, ordered the parts and went out the door. Next day they came and installed all 3 parts. While they were changing out the parts they noticed one of my sensors were iffy so just swapped it out. they had me up and running in less than 24 hours. Very respectful bunch of guys. Thank you
I had Valley City Mechanical install a bathroom exhaust fan. It was a smooth and professional process from first call to install. The techs were respectful of my home and made sure I had no questions before leaving.
My water heater stopped working, they came out and checked it out. It's 17 years old and sediment in the tank was causing the valve to malfunction, so it is time for a new one. They were able to bring out and install a new water heater the same day.Thanks Valley City, excellent service as usual!
Very knowledgeable and helpful staff, made quick work of my furnace issue. Very professional and on time. Will definitely go with them again in the future.
Tim was knowledgeable, patient, thorough in diagnosing that the reason my furnace wouldn't come on was because of the tstat. He made sure i understood how to use the new tstat and programmed it. Gave good advice on how to effectively use it. He stayed until i downloaded the new app. If everyone working for Valley city mechanical is as competent as Tim, your company is golden!
Outstanding service and very knowledgeable. Deric was friendly and knows his job. If we have any future problems, Valley City Mechanical will be the people we call. Thank you all for being fantastic!!!!
John was awesome diagnosing the problem and Dan was awesome with the instalation of our new furnace. Very professional and made every attempt to answer all my questions.
Jon replaced a stuck morning cartridge on our shower. He called to give an estimated time he would be arriving.Thanks Jon for helping.
Excellent service from start to finish!
They replaced my hot water tank. Very thorough installation. Staff is very friendly and professional. I will hire them again when needed.
we called them for our air conditioning unit. They came out the very next day.
Very professional, knowledgeable, and friendly staff. Came out right away. Explained the problem in ways I could understand and gave instructions on how to best maintain the health of our AC unit and furnace. Highly recommend!
Very courteous and quite knowledgeable. Explained any questions I had without being impatient. Even though our AC unit is ancient, he didn't treat it as a lost cause right off the bat and was able to figure out the problem because of that. Not saying that he wasn't surprised that it was still working haha. Also gave good advice and recommendations if the worse does happen to the AC and/or Furnace considering they are both almost 40 years old. Without pushing us into replacing anything right away. All around just great service.
I have used Valley City Mechanical a couple of times. In each case, the service has been consistently reliable and timely (they were able to replace the entire HVAC system the day after my initial call for service), the prices have been reasonable, and every interaction I've had with them has been professional and friendly. I'm glad I found them, and will call on them again for future repairs I can't make on my own. I would highly recommend Valley City Mechanical.
Wonderful team to work with. Came out right away when my AC went out, and provided excellent service. Would give them a 10 star if I could. Thank you!
A/C didn't work and they came out next day! Professional and thorough.
The gentleman named Dan came out to my home and was very professional and friendly and informative. He did a great job of installing my water heater! Thank you guys so much!
Valley City Mechanical has been incredible to work with. They are professional, knowledgable, responsive, and creative in their solutions. I could not recommend them more highly.
I would highly recommend Valley City Mechanical. From the office to the technician everyone was very professional and knowledgeable.
We were so appreciative that they responded quickly when our furnace went out. They were able to replace our furnace the same day and were very professional. Highly recommend and will definitely use them again.
Fast, professional, and completely reasonably priced. Proud to have this business in our community. Our furnace wasn't heating properly. Very responsive, came within a couple hours. Was very willing to educate me on what he was doing as I was very curious.
Valley City was great to work with. They called and gave notice when they were on their way, were quick, friendly, and informative. Will definitely call them again when we need service done!
Are very professional and courteous and did the work in a very timely matter
Great company. Really takes care of their customers. Very afordable service rates. On time and always answers phone calls. Would not call anyone else for mechanical services.
My furnace not working properly. I went on Facebook and saw advertising about installation furnace. I read a lot good reviews about the company. The next day I call the company and someone able to set me up in a few hours. John and Dan came over and able to fixed the problems. They replaced the pressure switches. Now my furnace working properly.I am very appreciated their knowledge and whatever they can do to help customers when needed.Thank you,Tien
I called Valley City Mechanical when my furnace quit working..their serviceman was at my house within an hour. He examined my furnace and determined what the problem was and installed a new part....furnace now works perfectly.. I couldn't ask for better service!!
Highly recommend this company!
Our heat suddenly stopped working and I reaching out to Valley City Mechanical and they were able to find someone that could come over within three hours of when I called. Derrick was able to come in a two hour span. He was very professional, friendly, and honest. Once the problem was found, he estimated up to an hour to go get the parts needed and to install them. He was able to to finish the job even sooner than anticipated. We are pleased with the quality of service all around!
Job well done and in a timely fashion
This company is very reputable and deserves my highest rating. When I called to make my appointment I spoke to Molly who was very sweet and listened to my concerns.My technician Tim arrived on time for my appointment, professional and took the the time to explain what he services he conducted.Look no further for your heating and cooling needs!!
I have had good service each time Valley C M comes for maintenance or install. Friendly, professional, on time. Recommend this company. RC
Five stars! I have their number on my fridge. Gives me a good feeling knowing if I have problems with the furnace or air conditioner, I know who I can count on.
In my opinion it doesnt get any better. Great Company
Highly recommend this company. Very professional and service done on time. Very friendly office and technician. Highly recommend them
(Tim) Valley City Mechanical Tech very professional, knowledgeable and friendly. If future assistance is needed Valley City Mechanical is first on our list.
I've had nothing but exceptional service from Valley City. Calls are returned immediately. I can't recommend them enough!
Great service provided came in got right to work and had my ac unit fixed in about 30 minutes.
Polite and personable young man. Did quality work and explained everything to me in detail. Secone time I've used Valley Mechanical and have been very happy both times.
We had water on the floor and within a day they showed up and fixed the issue. Professional and able to diagnose an issue.
Valley City was recommended to me by a friend and I wouldn't hesitate to recommend them to others. The sales and setup process could not have been easier and installation day was smooth. They even used a leaf blower in my garage on the way out! Their prices were fair and they didn't try to upsell me on things I didn't need for my home.
Great Service and great price! Will continue to do business with them.
Very responsive and quick.
My technician was very responsive, I got same day service. When the technician arrived he went straight to work he instantly started going through a maintenance checklist and very quickly found the issues on both my Central Air AC Compressor and my furnace. He brought extra parts in his vehicleand was able to do the repairs on the spot. He was very polite, professional and fun to talk to.
Very pleasant. Quick. Part on hand.
They were efficient at fixing the problem with our AC unit, were professional and gave advise to avoid future issues. Would 100% use them again!
Derrick came out and promptly saw the problem. He was so kind and understanding. Will use the hem ahain
About 9 p.m., on probably the first really hot night of season, we noticed our ac was not cooling as it should. Not wanting to sleep,(Or try to sleep!), in a hot house, we decided to call someone, anyone, to see if it was possible to check that night. Looked online, and saw valley city mechanical was 24/7 company. Read all good reviews and gave them a call. Tim was willing to come out in roughly an hour. He was prompt and extremely courteous! Almost felt guilty taking him away from his relaxing night!! But he did not mind, and it was actually very nice talking with him throughout the 2 hour service call. Took so long since we were losing freon in our unit. But have to say, we would recommend valley city to anyone, especially Tim!! Thanks for saving our night!
Reliable HVAC Installation and Repair Services
We offer a full range of heating, cooling, and water heater solutions to meet your residential and commercial needs. Our experts will work closely with you to understand your indoor comfort goals and help you carry out the best solution for your home or business.
Whether you need to install a new comfort system, have your equipment serviced for the season, or are thinking of upgrading with a whole-home air filtration system – you can rely on our Byron Center, MI HVAC professionals to complete the job safely and efficiently.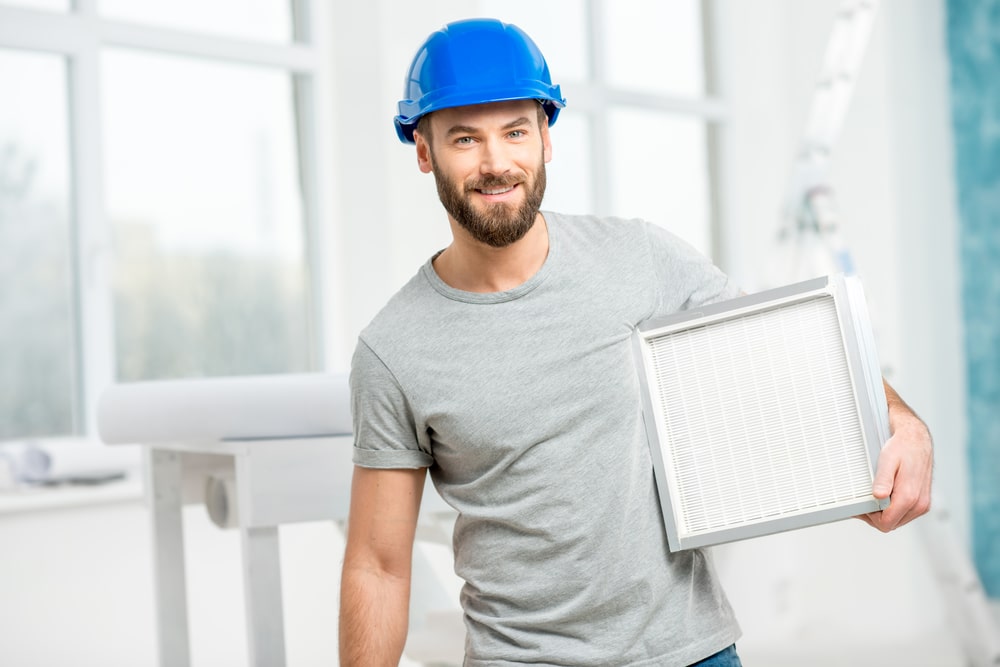 Serving the Complete Heating and Air Conditioning Needs of Byron Center and Surrounding Areas
At Valley City Mechanical, our goal is to help you find safe, efficient, and accurate solutions to your HVAC, water heater, and gas line needs. We are a local, family-owned company with a team of dedicated professionals who are committed to delivering honesty and integrity with every call. From carrying out full system installations to seasonal tune-ups, our experts have all of your indoor comfort needs covered.
Contact us today to schedule your next HVAC, water heater, or gas line repair service in Byron Center, MI.
Areas We Serve
Don't hesitate to call on our experts today to learn more about your options for heating, cooling, or indoor air quality services in:
High-Quality Plumbing and HVAC Service in Byron Center, MI and the Surrounding Areas