AC Filter Replacement Services in Byron Center, MI
Are you experiencing recurring AC problems? One of the most common causes of sudden cooling problems is a lack of system maintenance–and AC filter replacement is one of the most important tasks you can carry out for your comfort system.
Valley City Mechanical is committed to helping our customers find cost-effective ways to keep their cooling systems running at peak efficiency. We offer annual maintenance plans that involve routine AC servicing, which includes AC filter replacements when needed.
How Often Should Byron Center, MI Homeowners Carry Out AC Filter Replacement?
It's important to remember to plan for AC filter replacement every one to three months. The exact frequency of replacement will depend on your specific indoor comfort needs. For households with smokers or pets, you may need to replace the AC filter every two months. If individuals in your home have allergies, asthma, or respiratory problems, you may want to change the filter once a month. For all other households, we recommend replacing the filter every three months to keep your AC operating efficiently.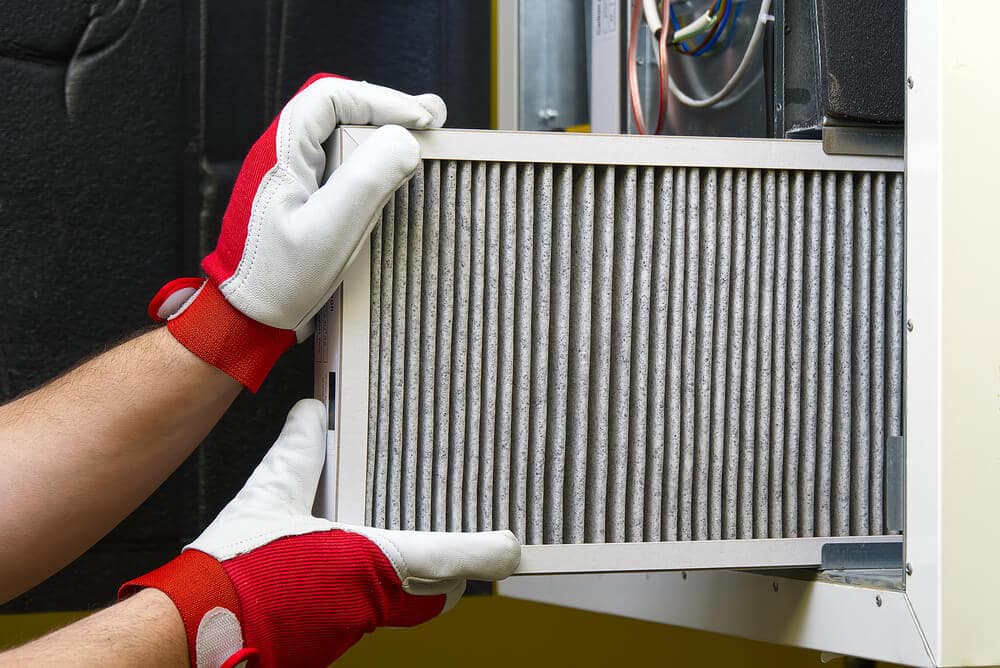 Choosing the Right AC Filter for Your Needs
The type of AC filter you use will also affect frequency of replacement. The right type of filter for your home should effectively provide you with reliable and consistent comfort.
We typically recommend pleated AC filters for the best value. They work efficiently at trapping smaller allergens such as dust mites and pet dander. Pleated filters also feature a larger surface area to trap particles, so they can often be replaced every two to three months.
No matter your AC needs, you can rely on our experts at Valley City Mechanical to provide you with honest advice and recommendations, upfront pricing, and worry-free service from start to finish.
Contact us today to schedule AC maintenance and AC filter replacement in Byron Center, Michigan.