Reliable Heating, Cooling, and Indoor Comfort Solutions in Cutlerville, MI
The last thing you need disrupting your day is a frozen heat pump, AC failure, or poor indoor air quality due to HVAC trouble. No matter the cause of the problem, you can rely on Valley City Mechanical to provide the quality solutions you need. We have the training, skills, and technology to resolve a variety of HVAC concerns for residential and commercial customers throughout Cutlerville, MI. We also handle water heater, tankless water heater, and gas line services.
Give us a call today to schedule your next heating, cooling, water heater, or gas line service in Cutlerville, Michigan or the surrounding area.
All of Your Indoor Comfort Needs Covered: Full-Service HVAC Installation and Repair in Cutlerville, MI
We provide a full range of heating, AC, and indoor air quality services to cover a variety of residential and commercial HVAC needs. From helping with AC repair and replacement, to installing heat pumps and furnaces, to performing energy audits and air quality tests–we have all of your indoor comfort needs covered. We will work closely with you to understand your specific needs and goals, and offer the best options for your home or business. Reach out today to schedule fast and reliable heating, cooling, and air quality solutions in the Cutlerville, MI area.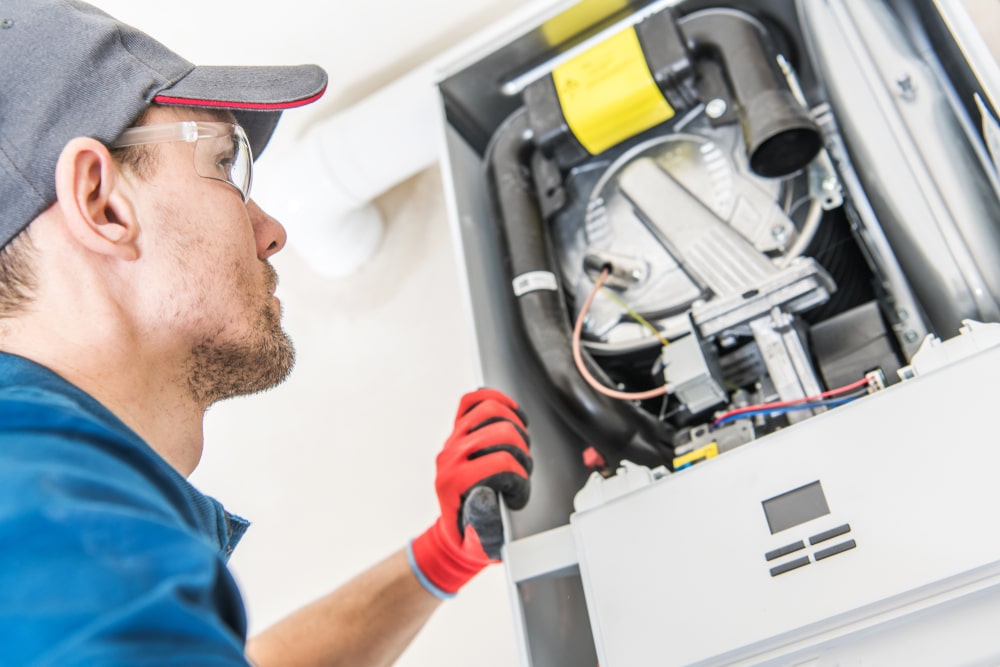 Call Now to Discuss Your Needs With Our Cutlerville, MI Heating and AC Experts
At Valley City Mechanical our priority is your peace of mind. We will take the time to listen to your needs, assess your indoor comfort goals, and carry out the most cost-effective solution. When you work with us you can expect fair pricing, honest professional recommendations, and service with integrity. Our experts work with your best interests in mind and will make sure the job is completed to meet the highest standards in safety and quality.