The Leader in HVAC Repair in Byron Center, MI
HVAC units require regular care and maintenance to operate optimally. With a reliable contractor, you can achieve comfort and convenience in your palace of business. Valley City Mechanical can be your go-to solution for HVAC repair in Byron Center, MI. We specialize in giving people comfort and peace of mind through quality HVAC solutions.
HVAC Solutions That Matter to Clients
Involving an HVAC contractor whenever you need help with your HVAC units is vital. Getting an expert opinion can save you hundreds of dollars since you will not have to guess and fix the wrong issue. Our pros inspect your system and analyze all its functions until they get to the core of the problem. We do not treat the symptoms; we correct the root of the problem.
Our HVAC services also guarantee an extended service life since we do things according to the manufacturer's instructions. With our advanced training and skills, we can address issues at the early stages and save you the cost of major repairs in the near future.
Benefits of Regular Maintenance for HVAC Systems
When asked, our Valley City Mechanical pros usually suggest annual HVAC maintenance appointments. These are typically good platforms to correct minor problems, lubricate moving parts, and clean accumulated dirt. This saves the cost of repairing huge damages in the future and helps us avoid a complete breakdown.
The regular appointments also help our crew to keep track of how well your system is operating. We can notice any difference and tell you when it is time for a replacement. This will help you budget appropriately for the HVAC installation to avoid getting caught off-guard.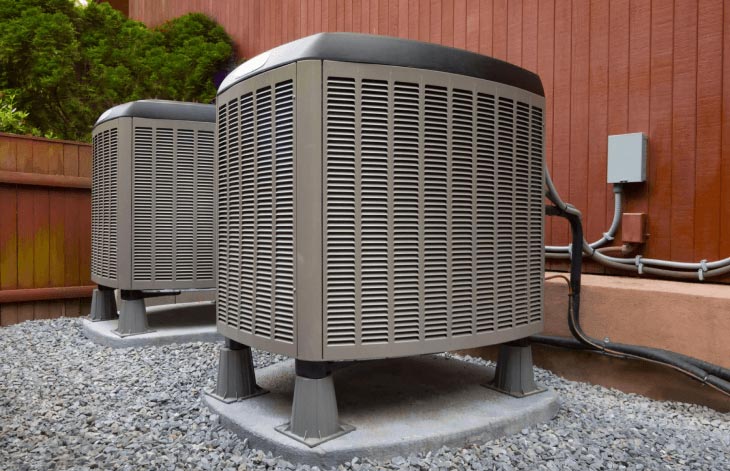 Common HVAC Problems We Deal With
Since we began operation, we have seen and handled all known issues. Our skills and equipment can manage the required residential and commercial services. Some of the common problems you may get with your systems include:
Dirty filters

Ignition problems

Lack of maintenance

Wear and tear

A dirty condenser or evaporator coils

Blown fuses

Thermostat failure
Signs Your Unit Needs Repair or Replacement
Always keep tabs on your HVAC system, whether you are currently using it or not. This will help you identify the common signs of a problematic unit as early as possible. Pools of water near your unit, poor indoor air quality, strange noises from your unit, and foul odors indicate underlying issues. You need the help of a trained expert to examine the system and find out the cause of the misbehavior.
You may also consider replacing your unit if you keep repairing a specific issue without long-lasting results. When your system becomes old, its reliability reduces, and it may cost you a lot of money to maintain and repair. The best alternative is to hire our HVAC company to replace it with a new one.
Work With The Top HVAC Contractors?
The market may be full of HVAC experts, but only the ones who care about your comfort matter. Our company prioritizes your needs and makes sure that you get the best service from your units.
Secure your spot on our calendar and experience the expert solutions of Valley City Mechanical. Call us or fill out our form whenever you need: