Air Duct Repair and Installation in Byron Center, MI
A healthy and comfortable indoor environment is heavily reliant on the air duct system. Leaking or poorly installed ductwork can result in poor indoor air quality and spikes in your energy bill.
Valley City Mechanical offers professional air duct solutions that include duct replacement, repair, and installation for customers throughout the Byron Center, MI area. Our team will take the time to listen to your needs and explain your options, making sure you receive the best solution for your home.
Call today to schedule quality ductwork repair or installation services in Byron Center, MI.
Airflow Testing Can Help Identify Ductwork Problems
Are you having trouble getting enough cold or warm air in certain parts of your home? There might be an issue with airflow in the ductwork. Airflow testing can help identify the problem area or areas in your home that are contributing to poor airflow. Once the test is complete, our Byron Center, MI ductwork professionals will go over the best course of action, which may include air sealing or duct repair.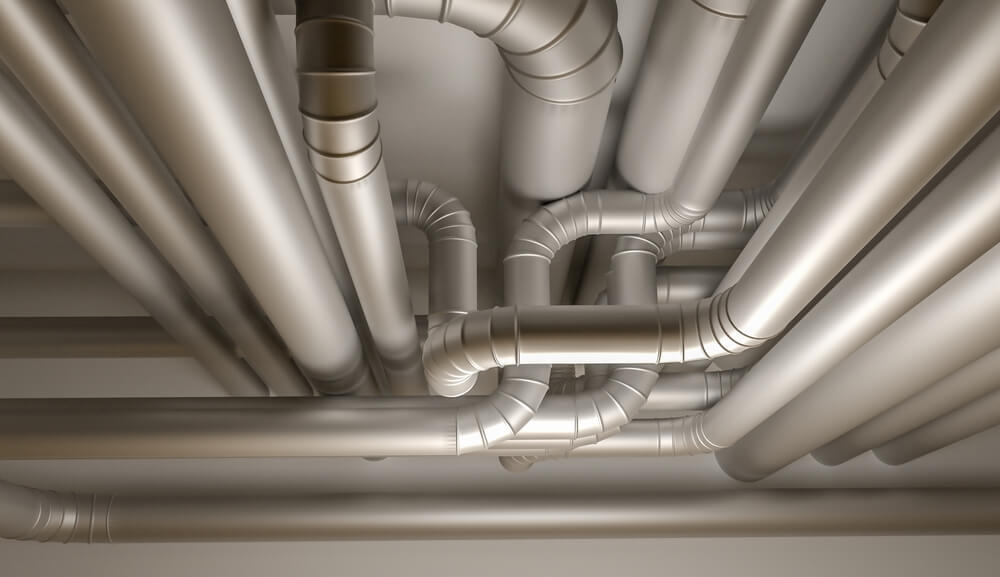 Air Duct Problems and Ductwork Repair and Replacement Services for Byron Center, MI Homeowners
Poor air duct installation: Air ducts that are poorly sized or that were poorly installed can contribute to imbalanced airflow and make it harder for you to maintain consistent indoor comfort levels. Our experts can help replace poorly sized ductwork and ensure that you are able to meet your indoor comfort goals.
Leaking ductwork: A typical home can lose up to a third of its air to leaks in the duct system. This puts the burden on your HVAC equipment to work harder to maintain the desired temperature. This additional stress on your heating and cooling units can lead to recurring HVAC problems and high energy bills. Avoid ongoing indoor comfort problems with duct repair or replacement.
Poor insulation: Ductwork that is poorly insulated can invite mold or moisture. Our Byron Center, MI ductwork professionals offer air sealing and duct insulation services that will help your HVAC system operate more efficiently.