Ductless AC and Mini Split Air Conditioning Services in Byron Center, MI
Looking for a reliable HVAC technician who can handle your ductless mini split AC needs? Valley City Mechanical provides professional ductless air conditioning solutions throughout the Byron Center, MI area. We handle the installation, repair, replacement, and servicing of mini split cooling systems and will take the time to discuss your needs and help you find the most cost-effective solution for your home. Don't hesitate to reach out today for fast and efficient cooling services in your area.
Call now to request an estimate for ductless mini split AC installation or to schedule immediate repair services in Byron Center, MI.
Zoned Cooling and the Benefits of Ductless AC Installation for Byron Center, MI Homeowners
Ductless mini split air conditioners are designed to provide greater efficiency through several cooling zones. The typical home will feature between three to five cooling zones. Zoned cooling will allow you to set different areas of your home to different temperatures. If you have a rarely occupied room, for example, you can set the temperature there a little higher than you would your own bedroom or high-occupancy areas of the home. This helps save energy and lets you customize your indoor temperature to meet the needs of individual household members.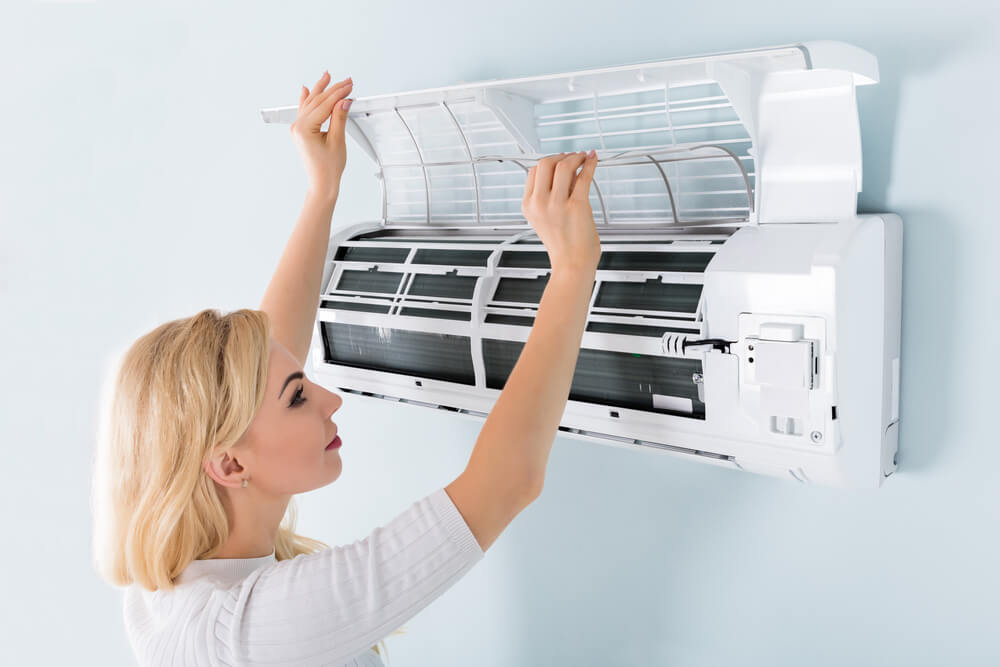 Ductless Mini Split AC Repair and Maintenance in Byron Center, Michigan
Ductless doesn't mean maintenance-free. In order to maximize the benefits of ductless mini split air conditioning, you will still need to have your system maintained and serviced regularly. Lack of maintenance can result in the units leaking, which can potentially lead to mold growth and damaged walls. Our Byron Center, MI ductless mini split AC experts are prepared to help with system cleanings and maintenance to ensure that your comfort system continues to deliver consistent and reliable cooling.
Contact us today to schedule ductless mini split AC repair or installation services in Byron Center, MI.