Humidifier Installation and Replacement in Byron Center, MI
Indoor humidity plays a large role in the comfort of your home. Low humidity levels can turn into a problem during the winter, when the air tends to dry out. Lack of humidity can cause allergies to get worse, damage wooden furniture or flooring, and dry out your skin. Valley City Mechanical provides comprehensive humidity control by offering humidifier installation and replacement services throughout Byron Center, MI. Let our team of experts help you achieve a more comfortable indoor environment with a professionally installed, whole-home humidifier–and start enjoying more consistent and reliable home comfort in no time.
Give us a call today to request an estimate for whole-home humidifier installation in the Byron Center, MI area.
Benefits of Humidifier Installation for Byron Center, MI Homeowners
Whole-home humidifiers are designed to work in conjunction with your HVAC system. They offer a convenient solution for those who are looking for an efficient solution for managing indoor humidity. Benefits of a whole-home humidifier include: potential relief for cold or flu symptoms; help with breathing; preservation of wooden flooring or furniture; and prevention of dry skin, nose, and throat.
If you are interested in installing a humidifier and want to find out if this is the best solution for your home, reach out today to request an estimate in the Byron Center, MI area.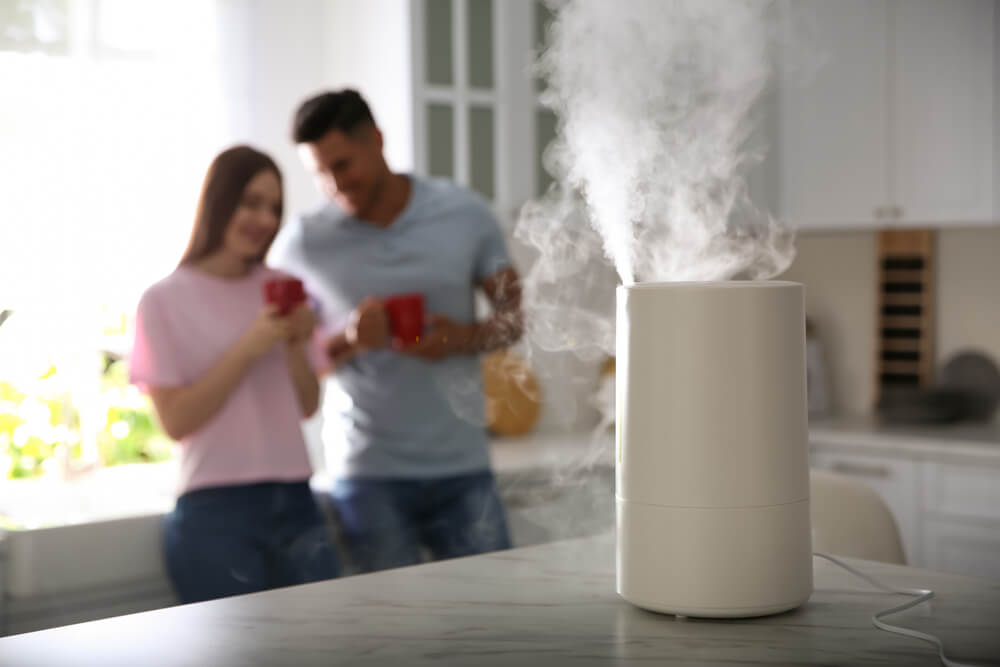 Which Type of Humidifier is Best for Your Byron Center Home?
Bypass humidifiers: This type of humidifier requires the installation of extra ductwork, but normally offers the best value for those who are seeking a more budget-friendly solution.
Fan-powered humidifiers: For added convenience, you may want to look into fan-powered systems. There is no additional ductwork required, and a fan-powered humidifier will only require maintenance and cleaning once a year.
Steam humidifiers: For more efficient and powerful humidification, you may want to invest in a steam humidifier. This system will quickly help you reach and maintain your ideal indoor humidity level.
Contact us today to schedule an in-home assessment and learn more about the humidifier installation or replacement process. Serving Byron Center, MI and surrounding areas.