Top-Notch Boiler Repair in Jenison, MI
When it comes to boiler repair in Jenison, MI, rely on the experts in the local area. Rest assured that Valley City Mechanical has the best solutions for you. We offer high-quality repair work for all types of boilers at friendly prices. We can help you maintain your boiler in perfect condition for many years.
The Value of Professional Boiler Solutions
Many people love indulging in DIY repairs in order to save on costs. However, you may do this and cause significant damage to your boiler or harm yourself. Instead of risking any misfortunes, it is better to count on our HVAC services for reliable results.
Whether you need routine maintenance, repair services, or boiler installation, we guarantee expert help. Our trained staff will be sure that they follow all the necessary protocols and techniques to give your boiler the best service. We also double-check the performance with you once we finish our work to verify that you approve of the job. Working with us guarantees you peace of mind whenever your boiler is running.
Benefits of Quality Boilers Maintenance
Our pros at Valley City Mechanical always advocate proper boiler usage. It is essential to schedule annual boiler maintenance together with the other HVAC systems. This will make sure that we check the functioning of the unit, examine it for any problems, and correct the issues. We also perform lubrication, cleaning, and replacing worn-out parts.
These touch-ups make sure that your boiler keeps working optimally and does not develop any significant problems in the year. Our HVAC company prefers to keep track of your unit's performance to help us know how to improve your comfort. In the long run, these maintenance tactics help us to increase your boiler's lifespan.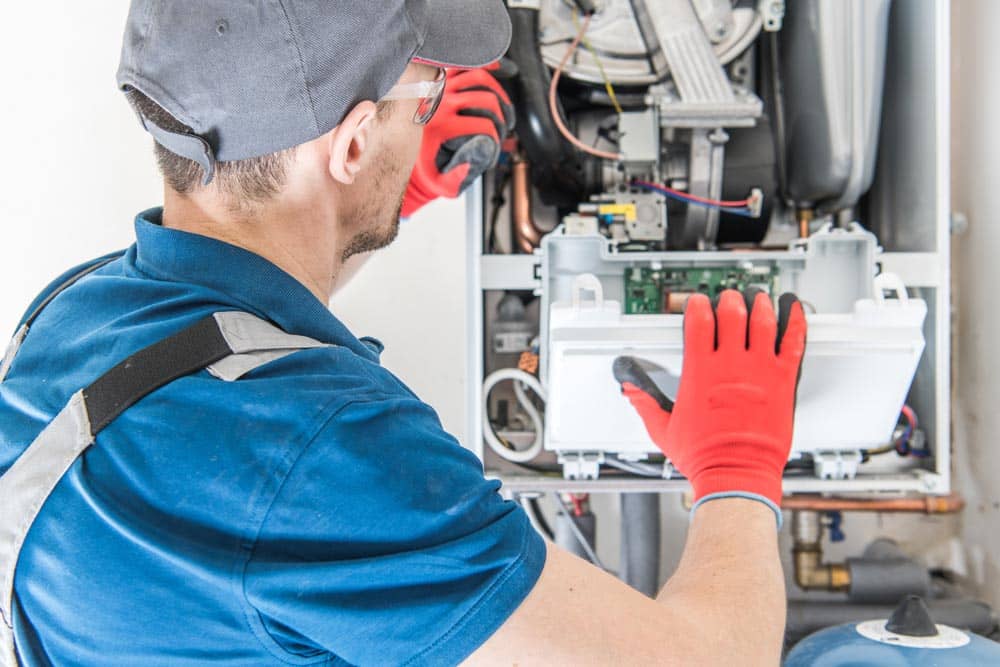 Dealing With All the Most Common Boiler Problems
Boilers, like other HVAC equipment, develop problems from time to time. We provide boiler services for the following issues:
Ignition problems

Leakage

Rust

Wear and tear

Thermostat failure

Loose connections

Short cycling

Frozen condensate pipes

Low boiler pressure
However, we have all the necessary skills to repair and restore your boiler to full functionality as soon as possible. If your boiler is beyond repair, we will advise you accordingly and help you make an appropriate boiler replacement.
Signs You Need Boiler Services
With all the above problems, it is possible to notice when the boiler develops an issue. If your boiler has been in perfect working condition, you will start seeing changes like failure to start when you switch it on the first time, loud noises in the unit, pools of water around the unit, and the pilot light turning on and off continually.
All these are symptoms of the underlying problems and require the help of a trained HVAC contractor to fix them. It is crucial to report these issues as soon as you notice them and allow our experts to arrest the problem early enough.
Contact Our Top HVAC Contractors Today
At Valley City Mechanical, we care about your peace and comfort. We will be sure that we arrive on time and work on your boiler within hours. We provide expert advice on probable solutions and allow you to choose the best option for your boiler. We also have over 120 years of experience in the industry and guarantee complete satisfaction in every assignment.
Contact us today for all your boiler needs and enjoy excellent solutions for your Jenison home or fill out our online form to schedule an appointment. We also offer: