Furnace Installation and Repair in Byron Center, MI
Looking for a heating professional you can trust to handle your furnace needs? Valley City Mechanical is the Byron Center, MI HVAC company your neighbors rely on for worry-free solutions and peace of mind. We offer full-service furnace solutions throughout the Byron Center area and can help you with furnace installations, replacements, troubleshooting, repair, and routine maintenance. No matter your heating needs, you can put your trust in our experts to have your furnace issues resolved safely and efficiently.
Call today to schedule a no-obligation estimate for furnace installation or replacement, or to schedule immediate furnace repair services in Byron Center, MI.
Receive the Best Results When You Work With Our Byron Center Furnace Installers
Is your furnace on its last legs? Need someone to help with installation or replacement? Our experts are here to help. We will take the time to assess your heating needs and present you with the best options. When you work with our Byron Center, MI furnace installation professionals, you can be confident that your new system will be sized correctly and installed to meet the highest standards in safety and quality.
Reach out today to discuss your furnace installation or replacement needs and receive the quality solutions you deserve in Byron Center, MI.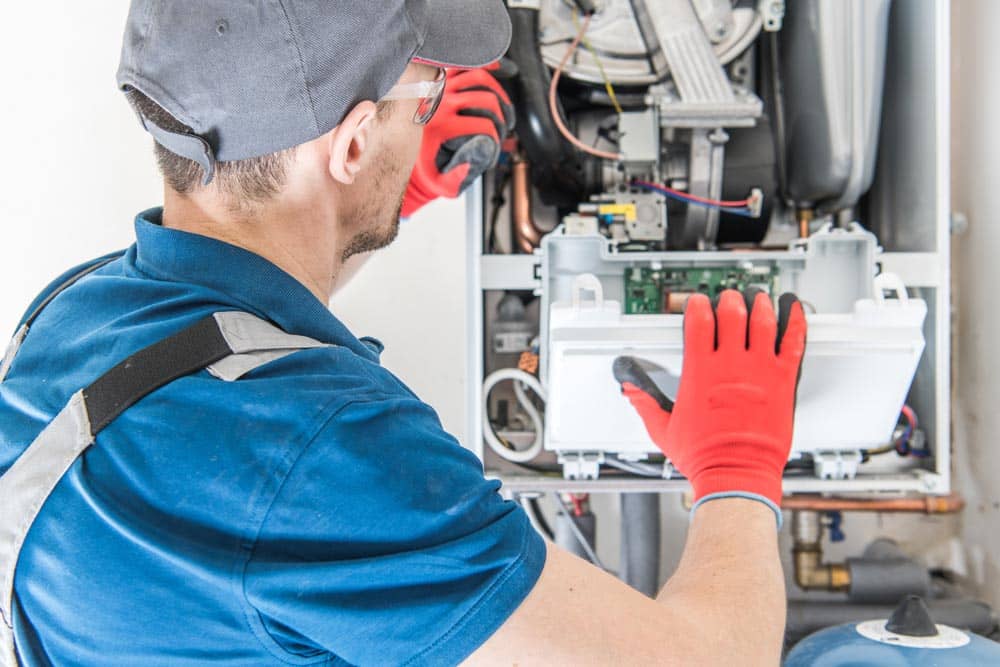 Furnace Repair Done Right in Byron Center, Michigan
Furnace trouble? Noticing recurring problems? Don't hesitate to contact us for help with system short cycling, uneven or inconsistent heating, or excessive noises coming from the air handler. Our experts will take the time to inspect the problem, explain your options for repair, and make sure the job is completed without hassle.
At Valley City Mechanical we understand how frustrating it can be to experience furnace issues, particularly during the peak of heating season. This is why we make every effort to provide our customers with quick turnaround times and personalized solutions guaranteed to deliver the comfort and peace of mind you deserve.
Call now for fast and reliable furnace installation, repair, and servicing in Byron Center, Michigan.