Expert Boiler Repair in Byron Center, MI
A boiler is one of the home appliances that rarely needs repair. It is durable and requires little maintenance. That being the case, you will be surprised to notice a problem with your boiler. If this happens to you, don't panic because Valley City Mechanical has experienced experts who can deal with any issue with your boiler. For your next boiler repair in Byron Center MI, allow only the best to handle your problem.
Why Professional Boiler Services Are Advisable
Is winter around the corner? If yes, get started and prepare your boiler now. Regular professional checks will improve its reliability and minimize future repairs. Our HVAC contractor will rectify any issue so your boiler won't break down soon.
Our crew will also help in extending the lifespan of your boiler. This is by identifying and fixing any issues they encounter during the process. However, a 15+ years boiler will lose its efficiency, necessitating a boiler replacement. To get these services done right, contact our licensed, experienced technicians.
Benefits of Quality Boiler Maintenance
Warranties have well-stipulated guidelines that every boiler owner must follow. One of the requirements given is periodic maintenance by professionals from an HVAC company. Regular maintenance is required to make sure that you maintain your warranty validity. This way, you will save a reasonable amount of money you would have paid to repair an unexpected boiler issue.
As we all know, a boiler consumes a significant amount of energy. Boiler maintenance will make it more efficient, reducing your energy bill by 10% and saving you considerable money. As we all know, boilers' byproduct is carbon monoxide. This gas is dangerous and can cause death. That's why your boiler has exhaust pipes to eliminate this deadly gas safely. Regular and quality maintenance will make certain that your exhaust pipes are in good condition to prevent explosions.
For all your HVAC services, rely on Valley City Mechanical. Given our 120+ years of combined industry experience, few companies can rival the level of service we can provide.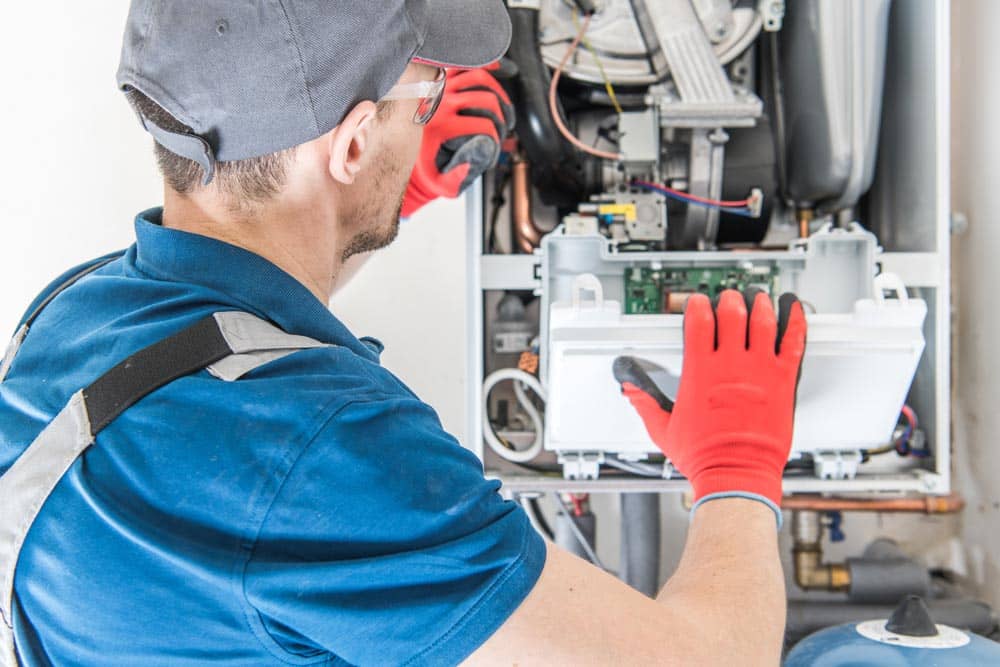 Alarming Signs You Need to Repair or Replace Your Boiler
Pay attention to these signs because they indicate urgent repair or replacement:
Fouls Odors
When carbon monoxide leaks, it affects the functionality of your boiler, causing health problems for your family. The smell is not from the gas but from the boiler's failure to burn correctly. If this happens, evacuate everyone in the house and call an HVAC contractor to address the situation.
Strange Noises from Your Boiler
Ordinarily, your boiler shouldn't produce any sound. If it starts making noise, like whirring, clunking, and banging sounds, understand that there's a severe issue with your boiler. Call our team to inspect and determine the cause.
Hiking Energy Bills
If your energy bill increases suddenly, know there's an issue with your boiler. Don't continue to pay more, whereas you should be spending less. Call our experts for the necessary boiler services.
Hire Our HVAC Contractors
At Valley City Mechanical, we understand the essence of having a well-functional boiler, especially during the chilly season. When you call us, expect to get the best and latest HVAC solutions.
Get in touch with Valley City Mechanical for boiler installation and other services. You may also call us or fill out our online form for: