Water Heater Installation and Repair in Byron Center, MI
Do you have an older water heater that is beginning to show signs of rust? Avoid unexpected leaks and burst tanks by having your water heater replaced in a timely manner. Valley City Mechanical offers safe and efficient water heater installation and repair services throughout Byron Center, MI and surrounding areas. We can help you with standard and tankless systems, electric or gas-fueled, and make sure your new water heater is sized correctly and installed accurately.
Call today to request a job estimate and learn more about your options for water heater installation or repair in Byron Center, Michigan.
Hassle-Free Water Heater Installation and Replacement in Byron Center, MI
The average, tank-style water heater will last 8 to 12 years. If you start to see rust forming near the bottom of the tank, it's a good idea to make plans to replace your system. Severely rusted water heaters can burst without warning and result in major water damage. Our Byron Center water heater replacement experts are happy to go over your options for a new water heater and make sure you have the upfront information you need to make the best decision for your home.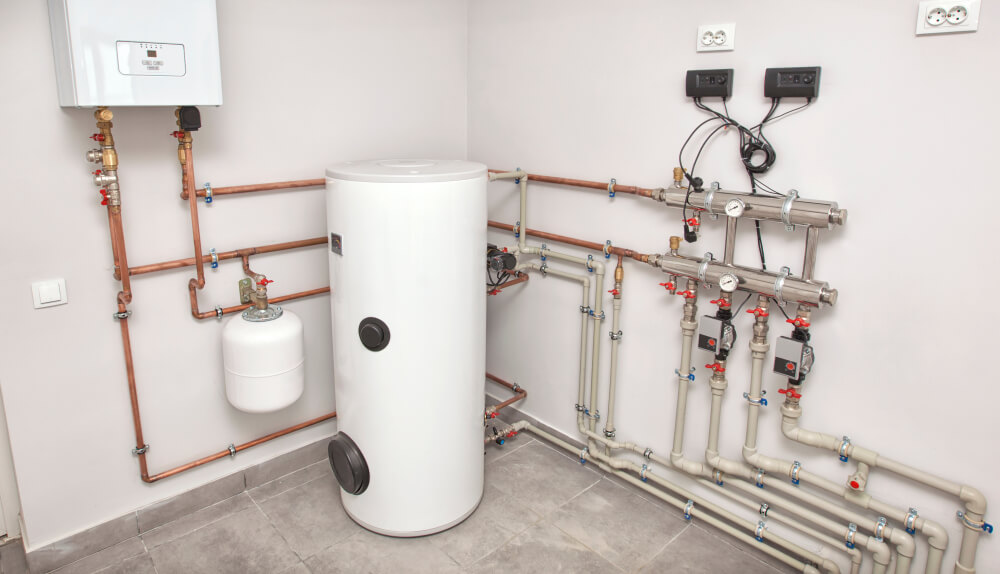 Need Help With Water Heater Repair or Maintenance in Byron Center, Michigan?
No hot water? Suspect a problem with your water heater? Don't hesitate to call on our team for fast help. We will troubleshoot your system and offer the most cost-effective options for repair. Our Byron Center water heater repair technicians will take the time to identify the cause of the problem and have the issue resolved without hassle–so you can get back to enjoying worry-free hot water in no time.
We also offer water heater maintenance services that include tank flushing, which will prevent sediment and minerals from accumulating inside the tank and help your water heater last longer and operate more efficiently.
Call now to schedule an estimate for water heater installation or replacement services in Byron Center, Michigan.