When in the market for a new boiler to keep your home warm, there are key things you need to look for to get the best deal. At Valley City Mechanical, we go beyond providing boiler repair in Jenison MI; we also make it a point to help you get the best unit to begin with.
Below are the key things you should look for when shopping for a new boiler.
Load, Power, Wattage
A power boiler is most commonly a combi boiler, meaning it's a combination of a hot water supply and a heating element. The more power you have, the more efficiently your boiler will run; likewise, the more power you have and the greater the wattage of your boiler, the more heating capacity you will have.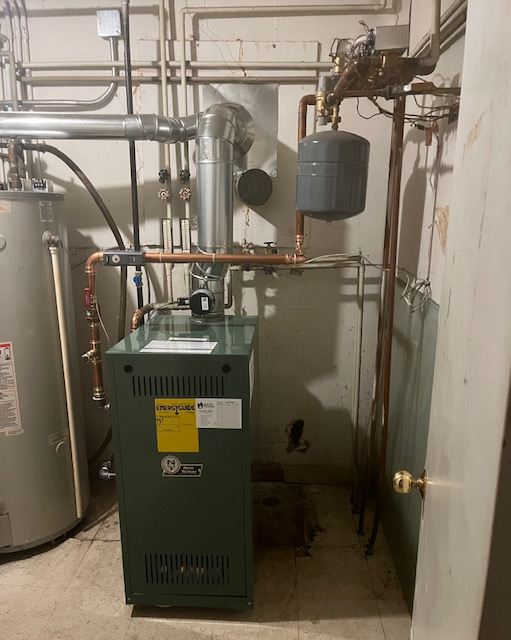 Efficiency, QI, and Coefficient
Boiler efficiency is a measure of how efficiently the boiler runs. If a boiler has an efficiency of 95%, it uses a certain amount of energy to do a certain amount of work; the higher the efficiency percentage, the less energy is used to heat your house or office, and the better the performance and payback period will be–provided you keep it in peak condition through regular boiler maintenance, of course.
Fuel Composition
Another aspect to consider when purchasing a heating system is whether it's gas or oil-fired. Boiler services should be performed at least once a year to ensure it is fully operational and prevent boiler hazards.
Warranty
Warranty coverage is a vital factor in purchasing a boiler, as it indicates how long you can expect to use the boiler before replacing or repairing it due to wear and tear or failure. It ensures that boiler replacement is as easy and trouble-free as possible.
Construction
A boiler should not just be seen as a simple appliance, but rather as a large component of the building in which it is housed. Boiler installation involves working with many tradespeople, so ensure you get a boiler that will last a long time and meet your needs.
Buying a boiler is an important decision, but with the above information, you should be able to find the boiler that is perfect for your home. Reach out to us today at Valley City Mechanical for all your boiler installation, maintenance, and repair needs!