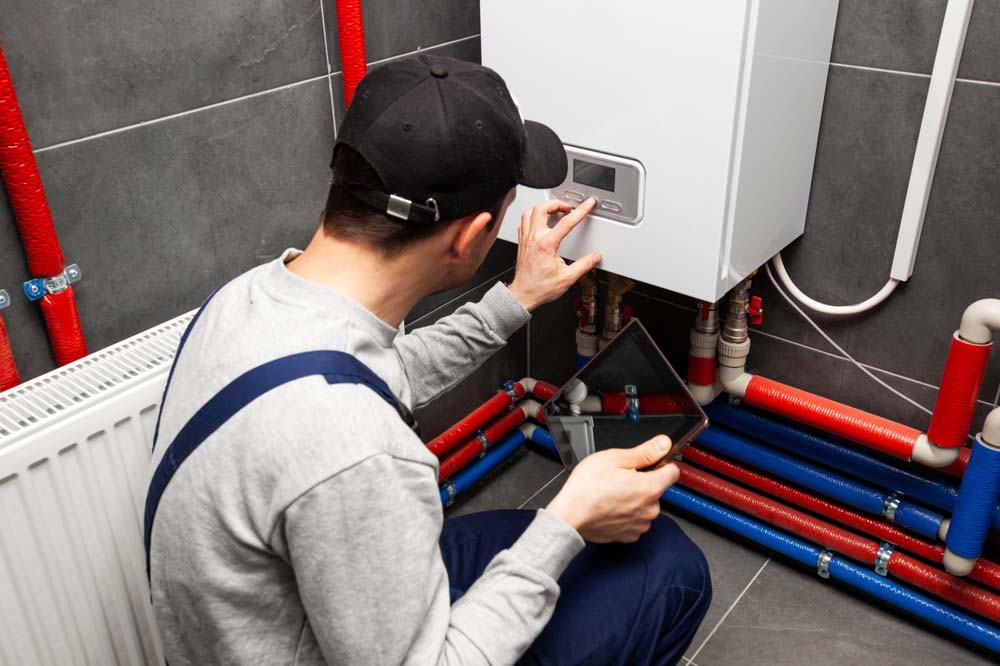 Has your boiler been on the fritz for quite some time now? At Valley City Mechanical, we take pride in providing top-notch boiler repair in Byron Center, MI. But if there's nothing but a litany of repairs on the horizon, you can trust us to tell you if you're better off replacing it once and for all.
Below is a quick look at what exactly takes place during a new boiler installation.
Pre-Installation Assessment
Before initiating the installation process, our skilled technicians will thoroughly assess your heating system and determine the appropriate boiler model that suits your specific requirements. Factors such as the size of your property, heating needs, and energy efficiency goals will be considered before the actual boiler installation to ensure optimal performance.
Installation Of New Boiler
Once the old boiler is removed, we will install the new unit. Our technicians are experienced in working with various boiler models and will skillfully connect the necessary pipes, valves, and electrical components. Attention to detail is crucial to guarantee a secure and efficient installation.
Testing And Commissioning
After the installation, our team will conduct thorough testing and commissioning procedures to ensure the boiler functions flawlessly. This includes checking for leaks, verifying proper water and gas flow, and testing the heating performance. We leave no stone unturned in our commitment to delivering a reliable and safe heating system.
Customer Education and Handover
At Valley City Mechanical, we believe in empowering our customers with knowledge. Once the boiler fitting is completed, our technicians will provide comprehensive guidance on operating and maintaining your new heating system. We will answer any questions you may have, ensuring you are confident in efficiently managing your boiler. On top of that, you can count on us for dependable after-sales boiler services.
Boiler installation is a critical service that requires expertise and precision. At Valley City Mechanical, we excel in providing top-quality boiler solutions from installation right down to repair and maintenance. Trust our team of professionals to handle your heating needs with utmost care and attention. Contact us today to schedule an appointment!