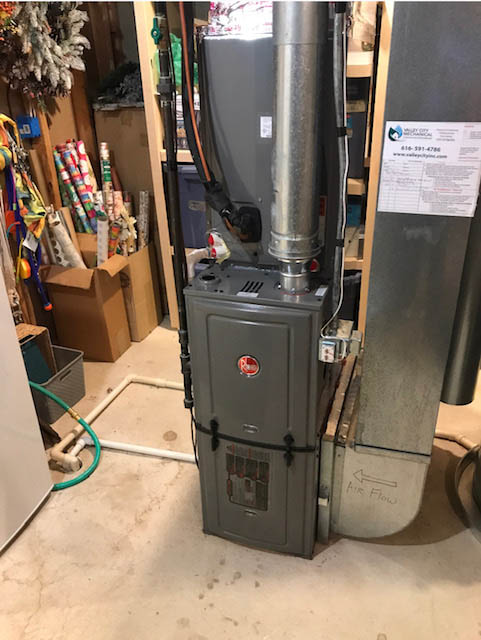 Modern HVAC units are made to be as eco-friendly as possible. However, not everyone can afford to upgrade to a newer HVAC model in a snap. Fortunately, there are some easy ways for homeowners to optimize their HVAC systems and make them work better in the long run.
In our many years of providing quality HVAC repair in Byron Center, MI, we've helped plenty of homeowners get the most out of their HVAC systems. The following are some of the best practices you should consider for your HVAC to work efficiently
Change Your Filters Regularly
Most house owners know they should periodically swap out their air filters during HVAC maintenance. However, many people need to realize its value in boosting productivity. If your filters are regularly changed, dust and filth won't be able to circulate freely through the air. Fail to do this and the filter becomes clogged with the impurities it's trying to keep out and the system will be forced to work harder to evacuate filtered air.
Install a Programmable Thermostat
Putting a programmable thermostat during HVAC installation can significantly boost your energy savings. The monthly cost of heating and cooling your home can be drastically reduced by making even minor adjustments to the temperature. Some thermostats even include a habit-tracking feature. If your thermostat can adjust itself while no one is home or asleep, you can increase the efficiency of your system with little to no more work. You may also schedule your thermostat to change temperatures at certain times or on specific days of the week.
Insulate Your Home
Proper insulation ensures that no energy is lost while heating your home. Otherwise, conditioned air would just end up leaking out and your system will strain harder to compensate. Remember though that while you may be able to seal up obvious leaks, it's still better to avail of professional HVAC services for a more thorough inspection of areas where leaks are possible.
An efficient HVAC system is a surefire way to boost your energy savings. With these tips, you'll be well on your way to doing so. Contact us today at Valley City Mechanical for all your cooling and heating needs!